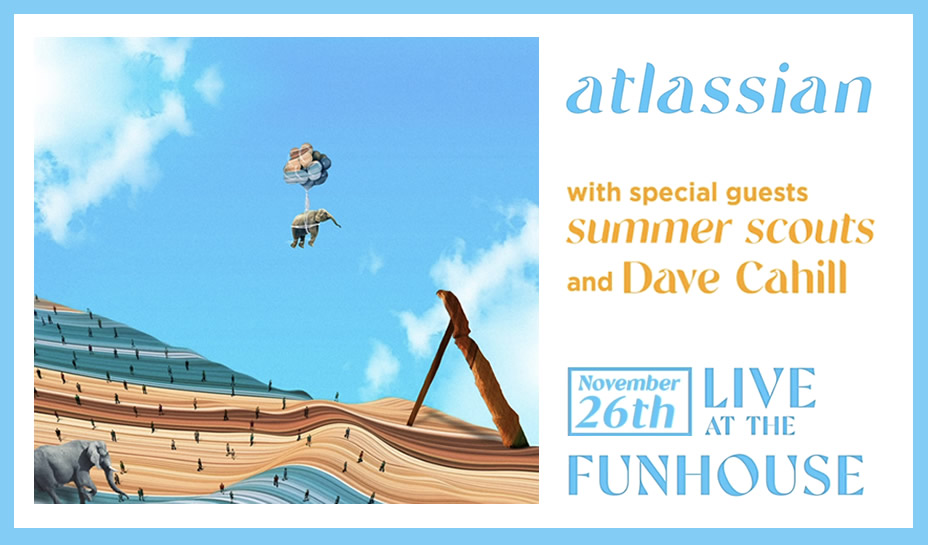 Black Friday Rock n Roll Party w/ Atlassian & Summer Scouts
You've spent all day Thursday being good with your family….Now spend all night with us Friday and Rock the hell out!
Dave Cahill kicks off the night and Summer Scouts is on second to deliver you the warm and delicious vibes they are known for!
Atlassian will finish the night giving you tasty jams, heartfelt originals, and a few awesome surprises through out the night!
Show Details: