I am super excited to announce my new live album, Live at John & Peter's will be releasing everywhere on November 8th, 2023!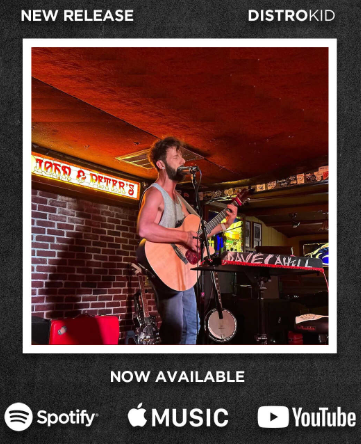 This is my first live album, recorded live at the world famous John & Peter's in New Hope, PA.  There are no edits, no looping, just raw emotion and all new songs. You'll laugh, you'll cry, it was a magical night.. 
You can pre-order now on Apple Music.
Machine Elves
Mindless & Scattered
Even Tho
Woo Woo
In Charge
CTRL ALT DEL
Florida Tornadoing
Voodoo
Ok, Alright
I Suppose
Keith Kenny Intro
Humble Pie (w/ Keith Kenny)
P.O.S. (w/ Keith Kenny)
Victory March
Recorded Live at John & Peter's on August 12, 2023
All songs written by Dave Cahill except "Victory March" written by Andy Waldeck
Live Recording By Fred Moore, Moore Sound
Mixed And Mastered By Brian Herman
Cover Photo By Laura Barnes
©2023 Dave Cahill