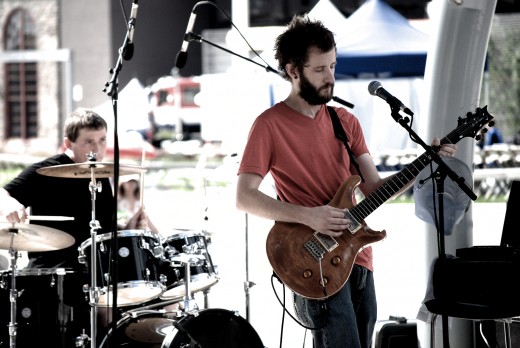 EXTRA!! EXTRA!!  SUPER AWESOME STEEL STACKS SHOW THIS SATURDAY!
THE ALMIGHTY TERRIBLES will be performing THIS SATURDAY, September 29th at SteelStacks (Town Square TD Bank Stage).  The band will begin at 8pm and will be performing one long set of all original songs including some new material that will be featured on the band's 4th album, to be released in 2013.
Originally our friends, Kill the Broadcast, were also scheduled to perform, however, they unfortunately had to cancel.  Though we will miss them greatly, the show must go on!  So tell everyone you know to mark their calendars because Saturday night at SteelStacks is going to be off the hook!
Immediately following the performance by THE ALMIGHTY TERRIBLES will be XVSK performing in the movie theater for the Soundtrack Comes Alive Series at ArtsQuest.  XVSK will be performing their own soundtrack live in front of the film, Eternal Sunshine of the Spotless Mind!!
Buy tickets for the XVSK "Eternal Sunshine of the Spotless Mind" here.
Show Details: